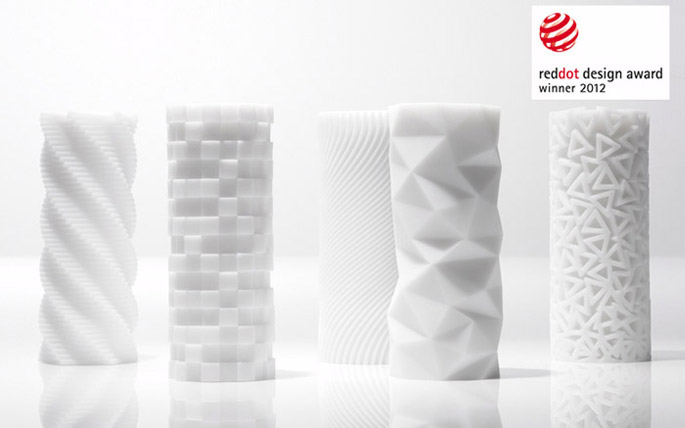 TENGA 3D


Sculptured Ecstasy

SPIRAL - A form created from winding hexagonal plates. Both the varying sensations of the spiral form and the detailed ribs of each step of the walls combine to provide two separate stimuli catering to those adherent to both hard and soft sensations.

MODULE - Randomly elevated blocks adorn the walls of this object. The protruding blocks rub along you for a firm sensation, while the receded blocks cling onto you accentuating the tone. The blocks cascade in a contrasting flurry of stimulation providing a strong sensation with a solid finish.

ZEN - Fine ribs are engraved around its surface. The delicate flows that climb these walls combine to create an intertwining sensation. Envelop yourself with this smooth stroking stimulus. A must-have for those who seek a gentle sensation.

POLYGON - Multiple randomly constructed triangles embellish its surface. Discover the firm constriction and accentuated stimulus that is hidden within the slippery glide of the polygonal faces and unexpectedly strong edges for a transcendental experience you have never felt before.

PILE - Gently stacked triangular protrusions form its structure. With tightly packed triangles bearing a soft sensation at the base and a distinct rippling stimulus as they space out at the tip. The varying sensations brought around by this gradient of stimulation harmonizes both soft and hard sensations.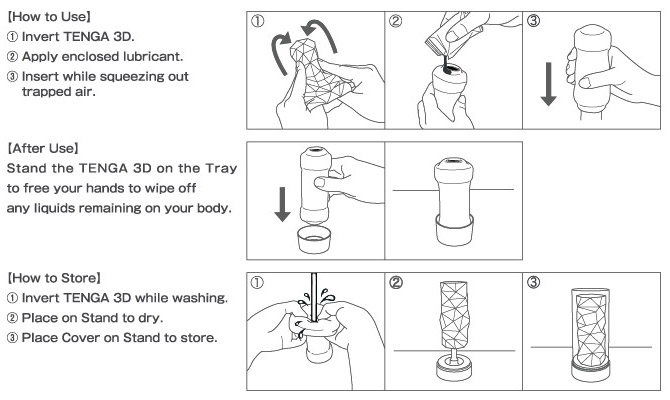 With correct use, you may use this item aprox 50 times.
*May vary according to methods of use.